Arctic Grade Cables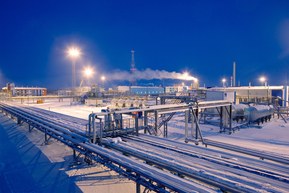 The Camuna Cavi Arctic Grade Cables meet all cold bend and cold impact certifications required to operate in extremely cold climates like the Arctic region.
Installation between -30 and + 50°C - Operation between -60°C and + 70°C.
This will be applicable for following materials and constructions
Insulation PVC / Sheath PVC
Insulation XLPE/ Sheath PVC
Insulation TPO-LSZH/ Sheath TPO-LSZH
Armored and not armored, shielded and not shielded, fire resistant and fire retardant under IEC guidelines.
In case of need, do not forget to specify in your enquiry to us the required temperature range.